Last updated on August 2nd, 2023
Last updated on August 2nd, 2023
If you're in the market to buy weed online, GetKush is a Canadian online dispensary that provides a wide selection of cannabis products, including flower, concentrates, edibles, and CBD. With a vast assortment of strains, affordable pricing, and free delivery on orders over $149, GetKush is an excellent option for mail order marijuana. In this review, we'll examine GetKush's product offerings, pricing, delivery and shipping, and customer service to determine if this online dispensary is right for you.
Product Selection
GetKush offers a broad range of cannabis products, with over 300 strains of flower, including Indica, Sativa, and Hybrid varieties. They also have a wide variety of concentrates, such as shatter, live resin, wax, and rosin, and edibles, like gummies, chocolates, and baked goods. GetKush also offers CBD products, including tinctures, capsules, and topicals.
One of the best features of GetKush is their weed strain reviews. These reviews provide detailed information about the strain's effects, aroma, and potency, which is especially useful for customers who want to try new strains or learn more about the products they're interested in purchasing.
Pricing and Discounts
GetKush offers affordable pricing on their products, with flower prices ranging from $4 to $14 per gram, making it possible to buy weed online without breaking the bank. They also offer bulk discounts, which can be a great way to save money if you're a frequent cannabis user.
Additionally, GetKush offers promotions and discounts regularly. They frequently offer sales on specific products, as well as daily deals on certain strains. GetKush also has a loyalty program, which rewards customers for making purchases. As customers earn points, they can redeem them for discounts on future orders.

Shipping and Delivery
GetKush ships to all of Canada, and they offer free shipping on orders over $149. They use Canada Post to deliver orders, and orders typically take between 2 to 5 business days to arrive, depending on your location. They also offer discreet packaging, which is essential for customers who want to keep their cannabis use private.
Customer Service
GetKush provides excellent customer service to their customers. They offer live chat support on their website, as well as email and phone support, making it easy for customers to get in touch with them if they have any questions or concerns. Additionally, GetKush has a detailed FAQ section on their website that covers everything from shipping and delivery to product information.
GetKush is also committed to customer satisfaction. If a customer is not satisfied with their order, GetKush will work with them to make it right. They have a 100% satisfaction guarantee, and they will either replace the order or provide a refund if the customer is not happy with the product they received.
Conclusion
GetKush is a fantastic online dispensary for those looking to buy weed online. With a vast selection of cannabis products, including flower, concentrates, edibles, and CBD, GetKush has something for everyone. Their competitive pricing, bulk discounts, promotions, and rewards program make it easy to save money on your purchases.
GetKush's free delivery on orders over $149 and discreet packaging are added bonuses. The customer service is top-notch, and their satisfaction guarantee shows that they are committed to providing their customers with high-quality products and service.
In conclusion, GetKush is a great option for those looking for an online dispensary to buy weed online. Their product selection, competitive pricing, delivery options, and commitment to customer service make them a top store.

LOWEST PRICE GUARANTEE
Looking for the best online marijuana dispensary where the price reflects the quality of your product? Then you couldn't find a better place. At Get Kush, we provide our customers with the lowest prices for marijuana flowers. This also includes premium strains — we want you to save on your purchases, so if you manage to find the same strain with a lower price tag somewhere else — contact us and we'll do a price match.

FREE SHIPPING
All orders over $129 receive free shipping. You can enjoy your mail-ordered marijuana knowing that you've just ordered your favorite strains in the comfort of your home. Once we've received the order, we will send it to you via Canada Xpresspost, ensuring fast and secure delivery with 100% consistency. Get reliable weed delivery in Vancouver, Toronto, Edmonton, and any other city across Canada.
LARGE SELECTION OF FREE GIFTS
It's important to always give something back — especially when you receive so much trust from so many people on a daily basis. At Get Kush, we provide our customers with a broad selection of free cannabis products, including edibles, vape pens, and weed. The more you order, the better the gift.
SAFE AND SECURE
Despite being legal all across Canada, weed still raises controversy among some people. We understand that, which is why we keep our shipping discreet. Your products will be packaged to look like a regular mail order, with undetectable delivery and safe transaction data encrypting.

TRUST
Being one of the industry's trailblazers, we strive to uphold our reputation of the best marijuana dispensary in Canada. We have over 5000 glowing reviews around the web, from each Canadian province. Whenever there's something wrong with your order, we do our best to solve the problem because your satisfaction is our top priority.
HIGHEST QUALITY BUDS
Our premium marijuana strains come from cannabis farmers from Kelowna and islands who grow only the best plants. We carefully select our suppliers according to our quality-control standards, making sure that each grower uses organic practices and tests their crops in laboratories before being approved by our dispensary.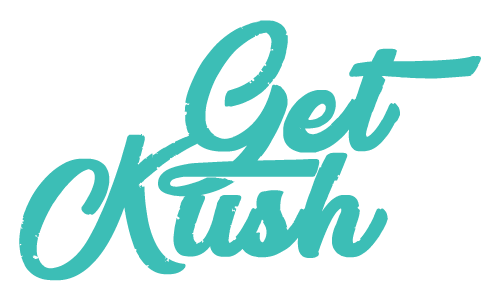 Products
Cannabis | Dubs | Trips | Quads | Craft Cannabis | Edibles | Oils / Tinctures | Vapes | Hash | Budder | Distillate | Shatter | Live Resin | Diamonds | Pheonix Tears | Mushrooms | Mushroom Edibles
Payment Methods
Email Transfer | Bitcoin | Etherium