Speed Greens Online Dispensary Evaluation – Insight by Weedpedia
Overview of Speed Greens
Speed Greens has emerged as a formidable presence in the realm of online Canadian dispensaries, as per Weedpedia's comprehensive analysis. Their commitment to simplifying the process of purchasing cannabis online is evident through their user-friendly website design and their steadfast dedication to customer service.
Company Essence
As an establishment, Speed Greens operates with a deep-rooted passion for the cannabis industry, ensuring that every interaction is seamless and enjoyable. They are renowned for their competitive pricing, but it's their relentless pursuit of exceptional customer care that truly sets them apart, along with their enticing promotions and deals.
Website Experience
Navigating through their online store is a breeze, thanks to a clutter-free interface and intuitive page layouts. Their advanced filter and search features further contribute to a hassle-free shopping experience, making product discovery swift and efficient.
Product Information and Quality
Speed Greens ensures that each product is accompanied by detailed descriptions, including its origins and the spectrum of effects, to aid customers in making informed decisions. They enforce rigorous quality control checks for molds, pesticides, and accurate THC & CBD levels. Their partnerships with leading growers and producers in Canada guarantee that their offerings represent the best of British Columbia.
Authenticity of Speed Greens
The operations at Speed Greens Online Dispensary Canada are executed with utmost professionalism across all fronts. The brand has cultivated a reputation for safety, security, and excellent customer support, solidifying their legitimacy in the market.
Security and Support
Website Security: Utilizes SSL certificates and 256-bit encryption.
Service & Support: The team is knowledgeable, caring, and responsive, ensuring customer satisfaction.
Customer Service and Support
Weedpedia's experience with Speed Greens highlighted their unwavering commitment to customer service. The staff are not only friendly but also share a passion for cannabis, reflecting in their efficient and supportive service.
Exclusive Offers and Promotions
Speed Greens provides a variety of coupon codes and discounts exclusive to Weedpedia:
First-Time Customers: A significant discount on the initial purchase.
Returning Customers: A loyalty discount for subsequent orders.
Bulk and Sale Items: Dedicated sections for bulk purchases and items on sale.
Shipping: Free, insured shipping on orders exceeding a minimal threshold, complete with tracking.
Product Range Review
Upon receipt, the products from Speed Greens were thoroughly inspected. The packaging was discreet, with no scent or visible markings to betray its contents. The variety of strains, shatter, and budder were tested through various methods, resulting in robust discussions and feedback that contributed to detailed reviews.
Concluding Observations
While Weedpedia holds Speed Greens in high regard for their service quality and product range, a minor critique pertains to the homemade appearance of their product labels. Including the type of cannabis on the label would be a helpful addition.
Client Feedback
Weedpedia encourages readers to share their experiences with Speed Greens. Insights regarding product quality, pricing, and customer service are valuable for the community.
This reworded passage for Weedpedia provides a structured and detailed review of Speed Greens, an online dispensary in Canada, emphasizing their service quality, user experience, and product range.
HOW TO EARN MORE POINTS
Earn points faster on every purchase, daily login, product reviews, referrals and more! Points are stored in your points bank until you redeem them.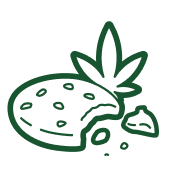 1 Point
Every $1 Spent
Buy weed online and earn 1 point for every $1 spent. Points are redeemable for cash towards your next purchase at checkout.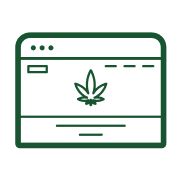 5 Points
Daily Login
Collect daily points by logging in once a day and earn 5 Speed Pass Points. Our loyalty program makes it easy to earn without buying.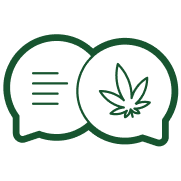 20 Points
Comment On Blog
Post a comment on one of our blogs and automatically earn 20 Speed Pass Points. Points may only be earned on one comment per blog.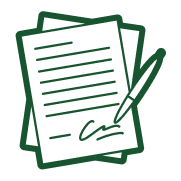 25 Points
Product Review
Write a product review to earn 25 Speed Pass Points on every purchased product. Points may only be earned on one review per product.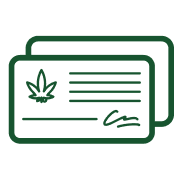 150 Points
Become A Member
Sign up, make a purchase, and earn 150 Speed Pass Points. Points will automatically be added to your points bank as a new member.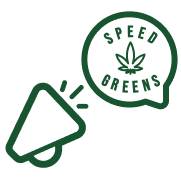 625 Points
Refer A Friend
Refer your friends and earn 625 Speed Pass Points after your referral's first purchase. The more people you refer, the more points you earn, the better the Speed Pass Rewards!